This spec cover art is for the band Kithkin. Again, I was inspired by their song "Altered Beast" and decided to make this an alternate universe maxi-single instead of trying to outdo their existing artwork, which I also really like.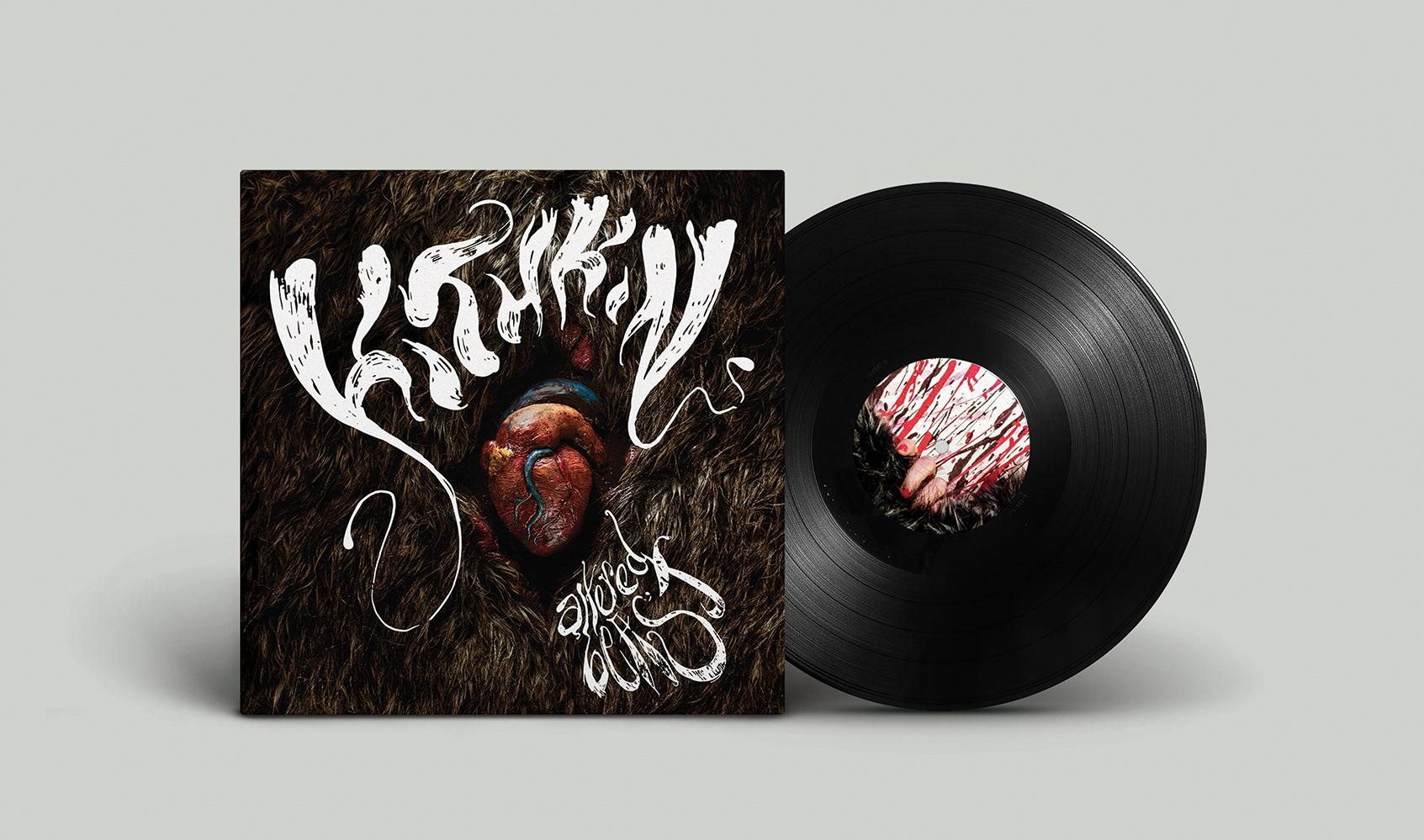 Lately I've gotten into illustrating in three dimensions. It's really satisfying to create a tangible object that can be manipulated by hand and light. The danger is wading in and discovering that the idea is a complete failure. But really a little more effort and exploration usually reveals that it isn't a failure, it just wants to go in a different direction.
Here's the initial sculpture primed and ready to paint. I love the clean look of a primer covered sculpture and the way the light brings out the detail. In another world this might have been the finished piece, but I was looking forward to the rest of the process so I kept going.
The first layer of wash brings out the details.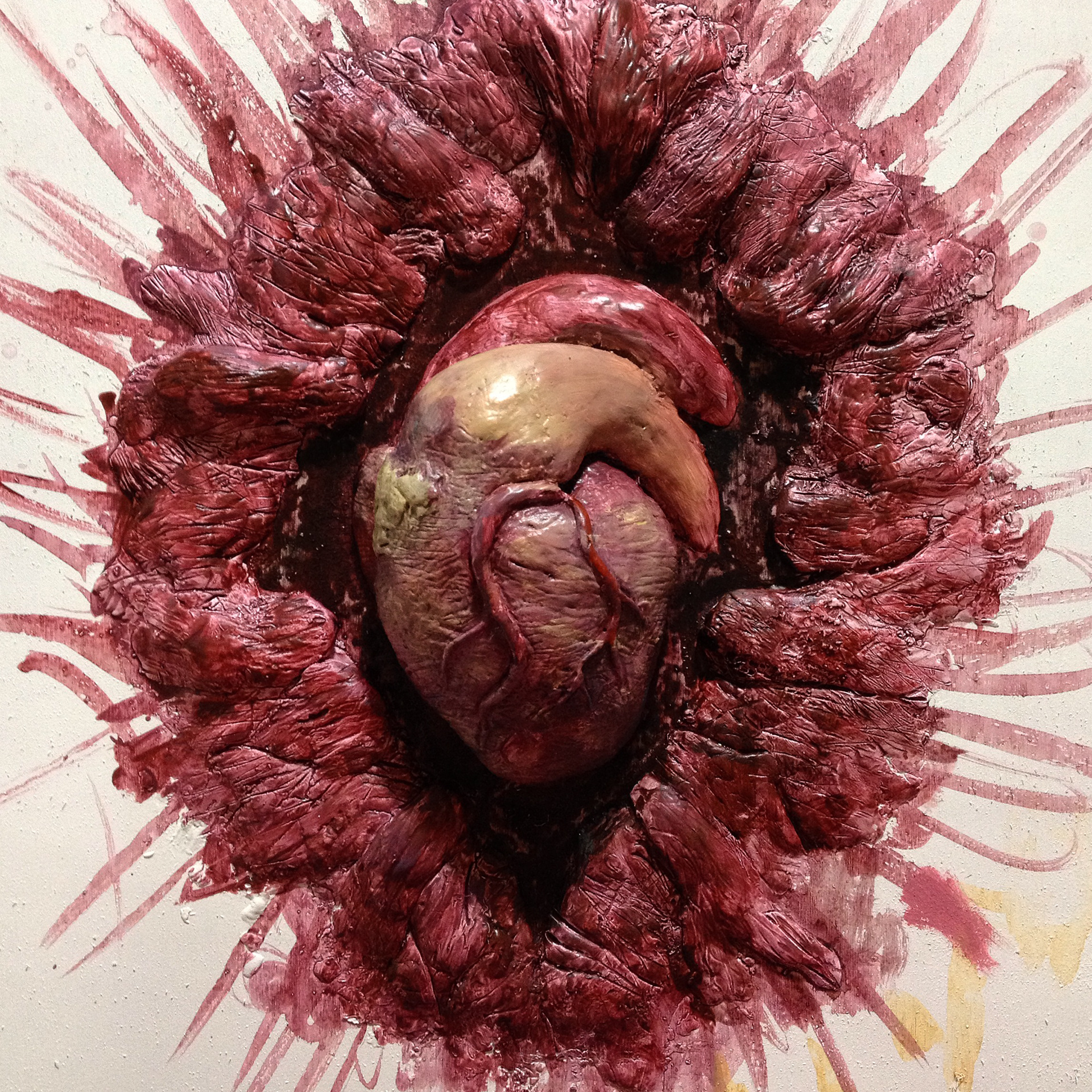 Painting complete, halfway through the fun fur application.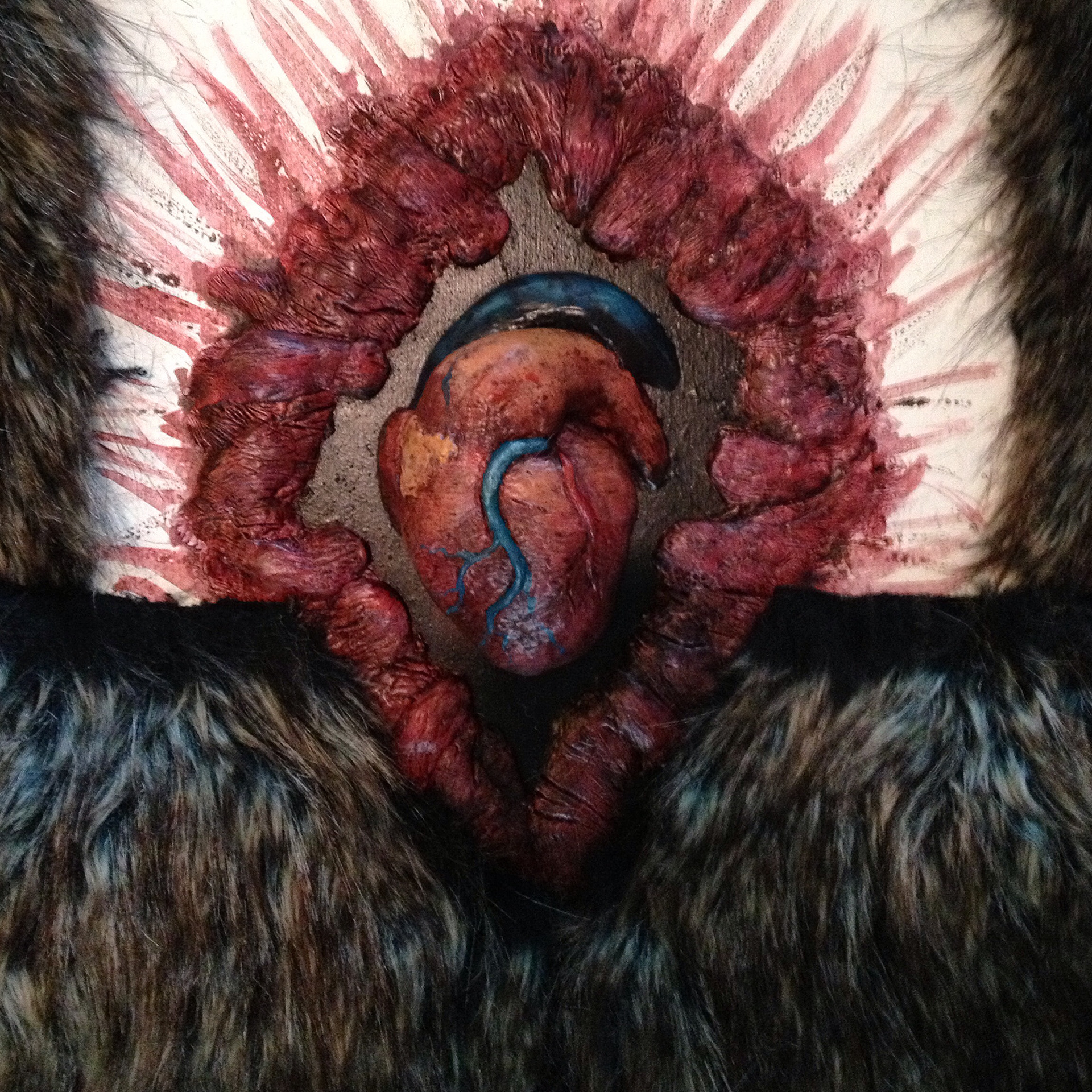 Remember how I said things sometimes fail. Here's a great example. The first go at applying fur left me in this awkward state that just wasn't working. I went back and applied more fur, nervous that it wouldn't blend in with the layered approach I used for the first pass.