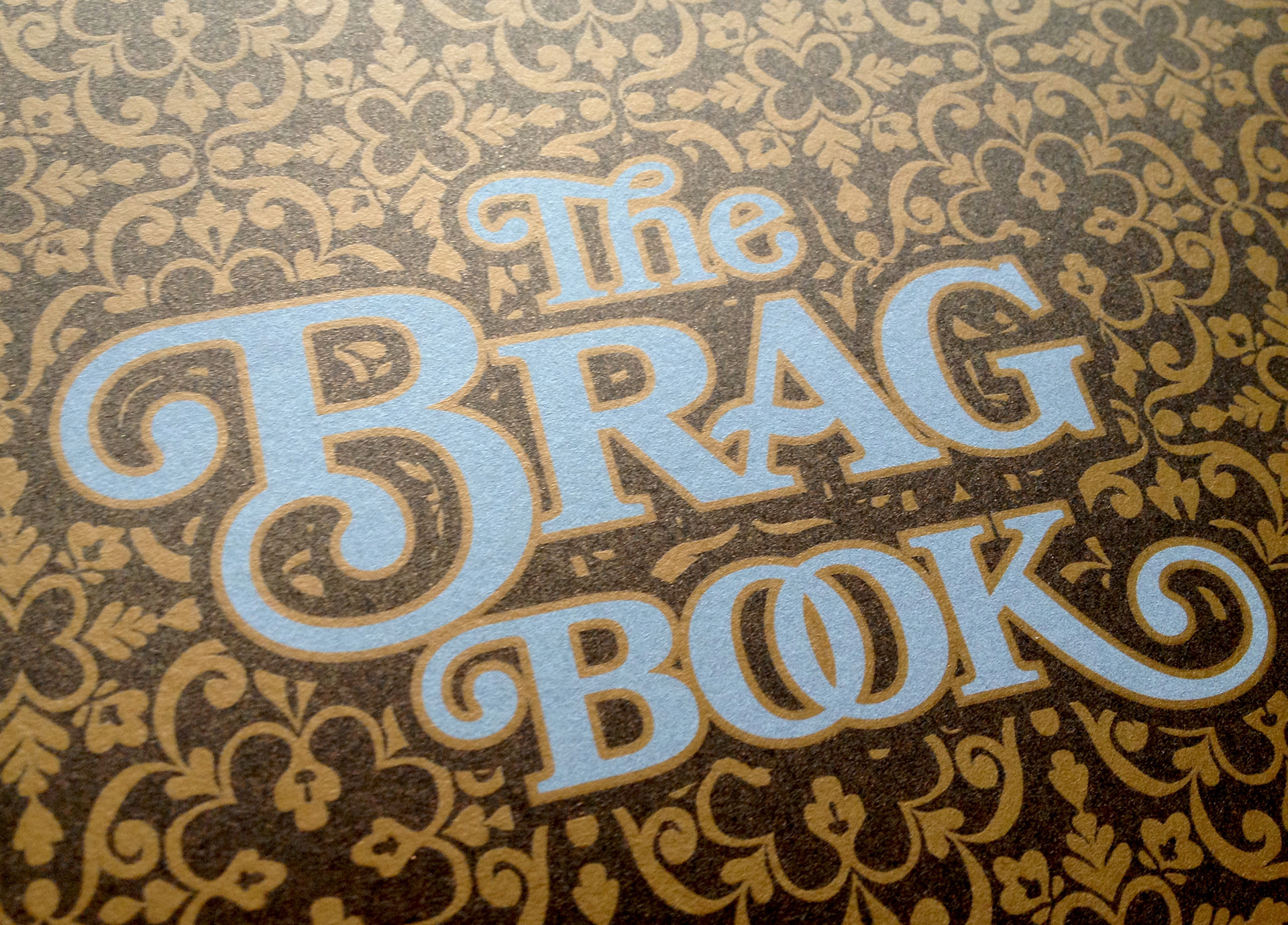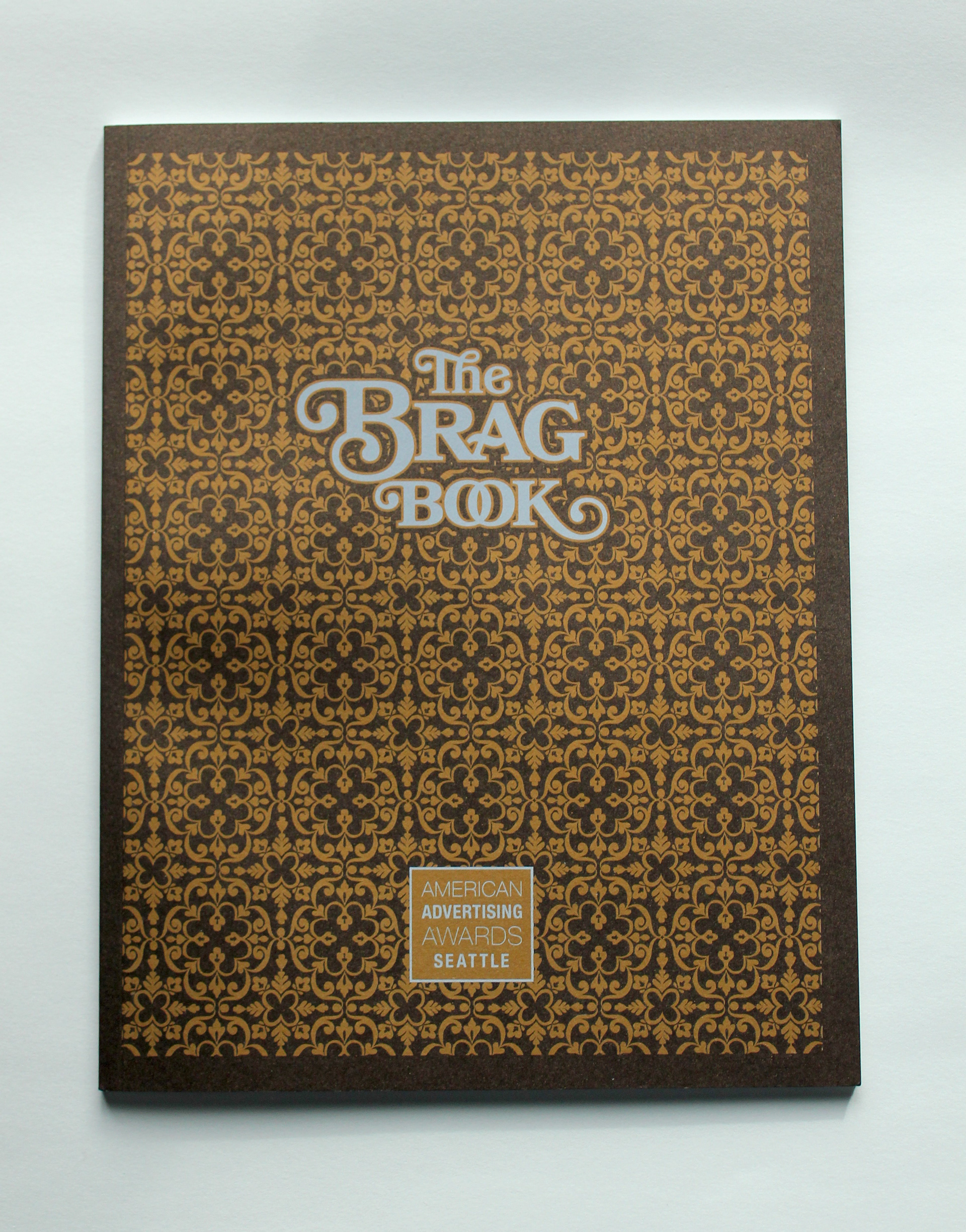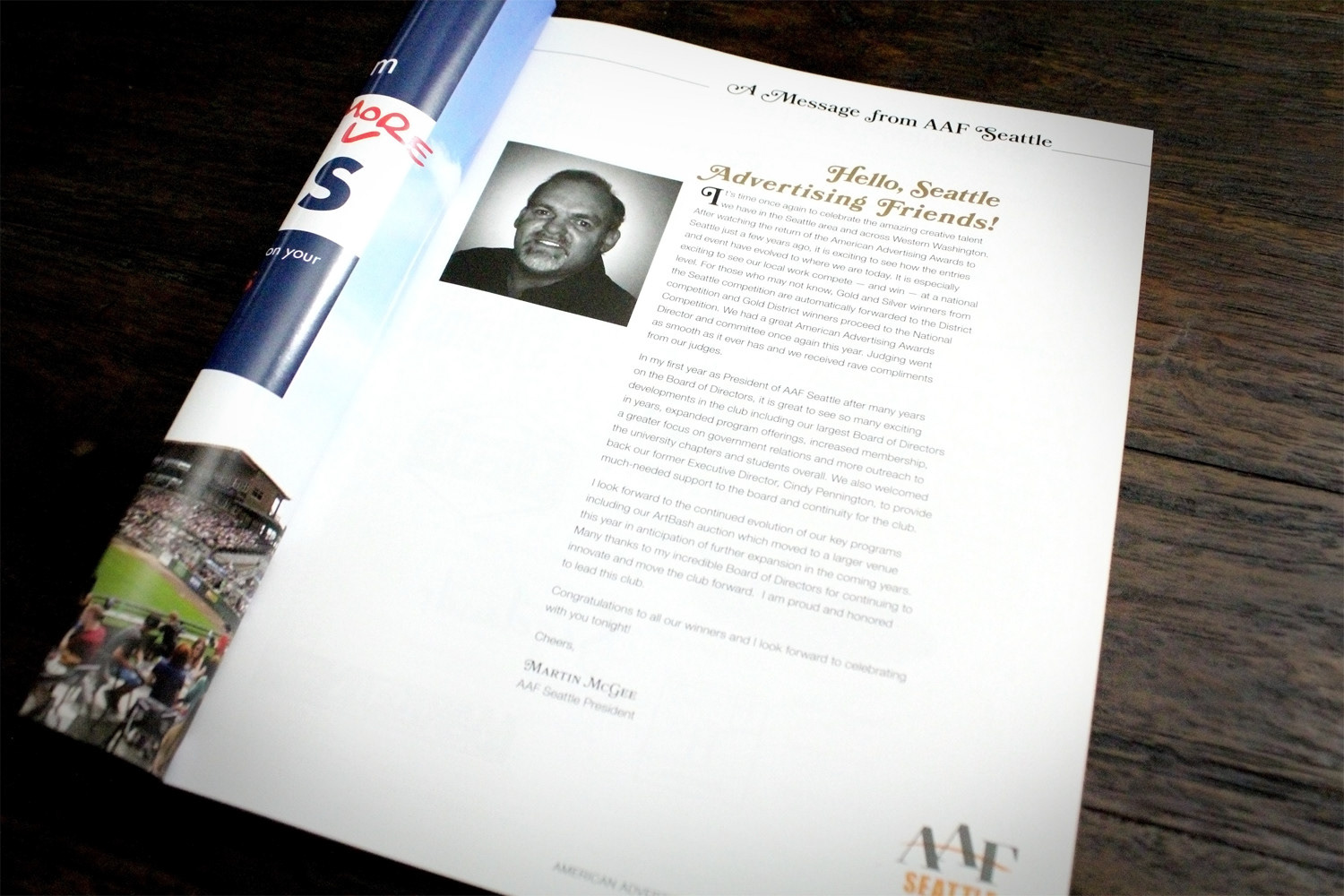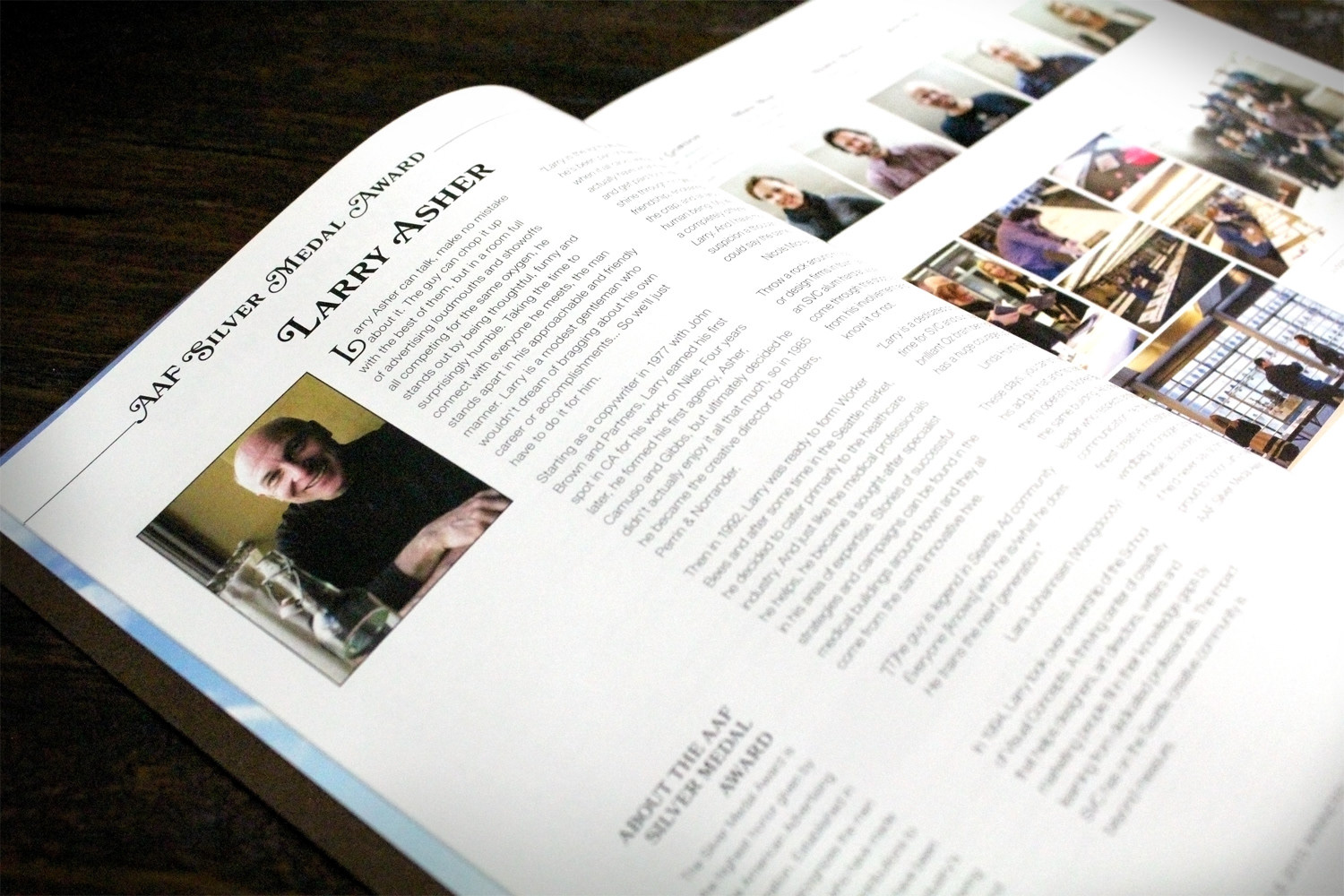 I designed the cover and put together the inside of the award book for the American Advertising Awards Seattle. This was the most involved print project I've been involved with, using special paper and metalic ink. Navigating this would have been overwhelming without the help of fellow ADDY committee member Brandon Walker, whose print experience was invaluable. Greg Tranum of Print NW was also a huge help in pushing our design to the fullest despite a really short turn around.
I'll post some better pics and process soon, but wanted to at least get this up.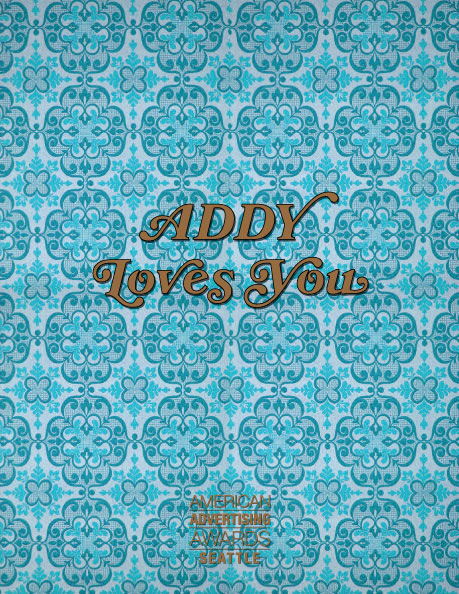 This was one of the earliest concepts for the Brag Book. In a perfect world, everyone would have been well versed in the portrait campaign. Where we reminded people of their shortcomings and faiings in the face of their dissapointed families. That was all going to converge at the end of the show when everyone leaves with their award book and a simple message of consolation: "Addy Loves You." I really wanted something inclusive that applied to winners and non-winners alike.
The idea that won out, and really stands much better on its own was "The Brag Book." Committee member Brandon Walker came up with the name, he liked the idea of people in agencies asking for the Brag Book to show prospective clients. For the first Brag Book concept, I decided to make the wallpaper pattern more subtle. It would be printed in matte over the high gloss background. Basically I wanted it to be a high end luxury trophy to top off the campaign.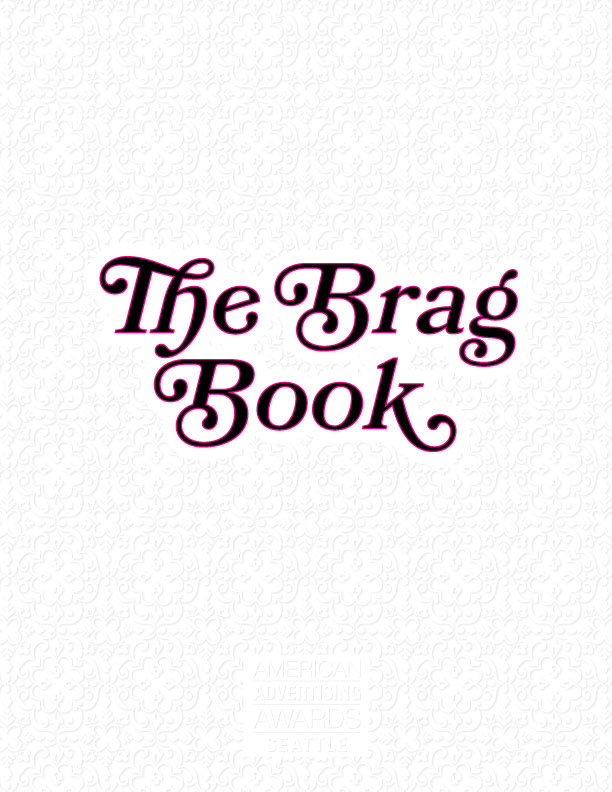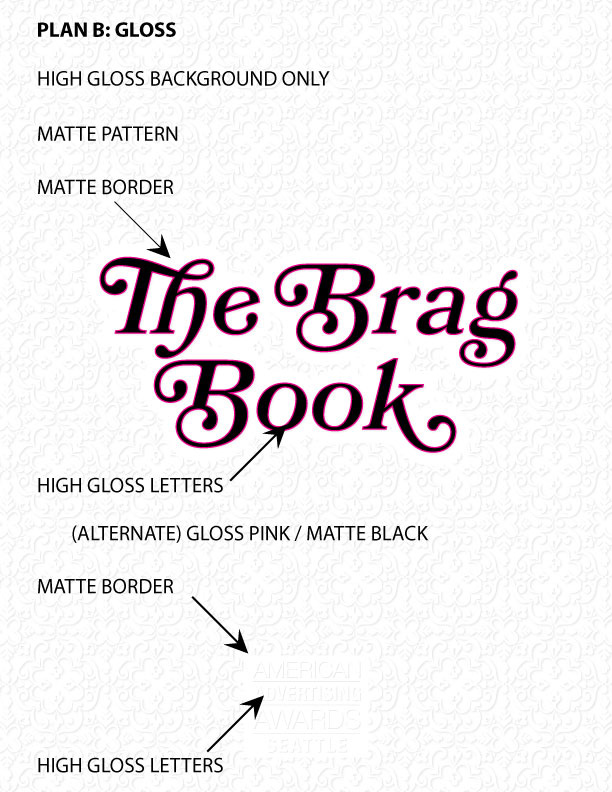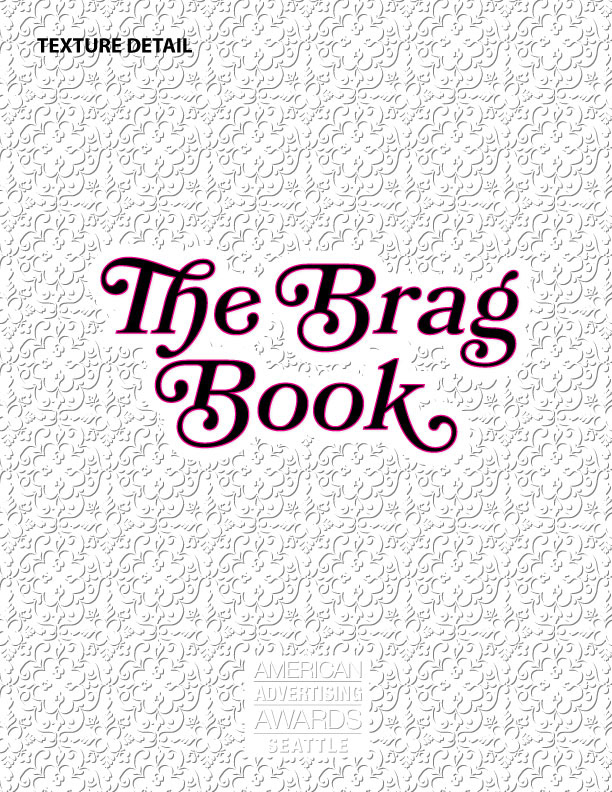 Since this was the first process sensitive print I've ever worked on and since I had to communicate my ideas to the printer as well as the committee, who had various levels of experience with printing, I created a couple of different keys to try and explain how it would all look. And since it's difficult to explain how the gloss and matte textures would feel in person, I created an exagertated version to make it easier to understand everything that was going on.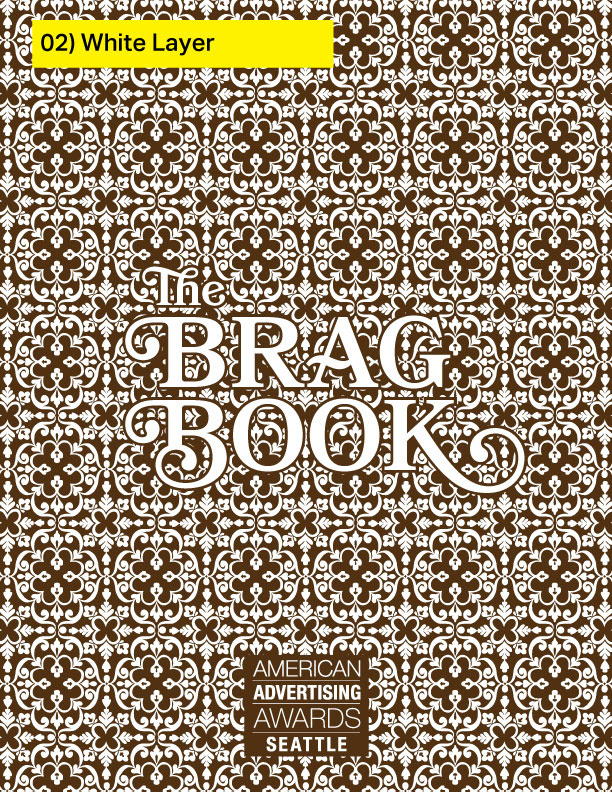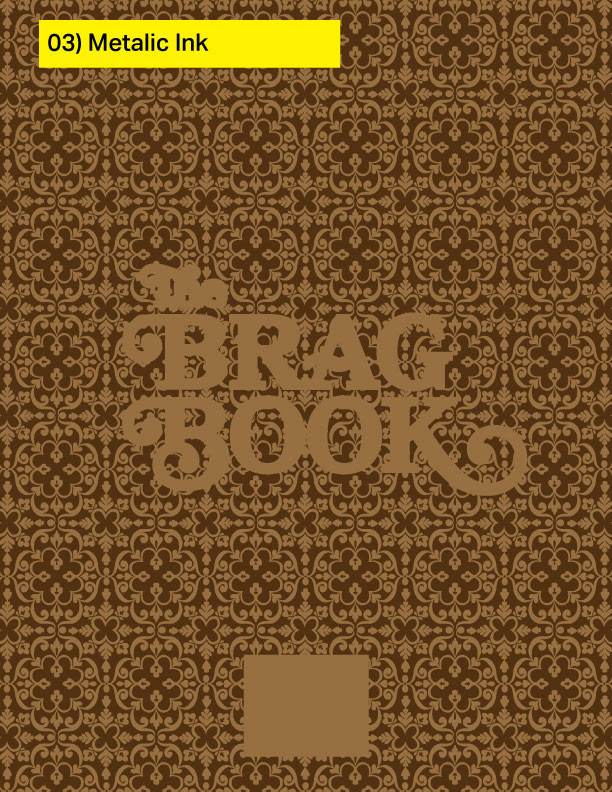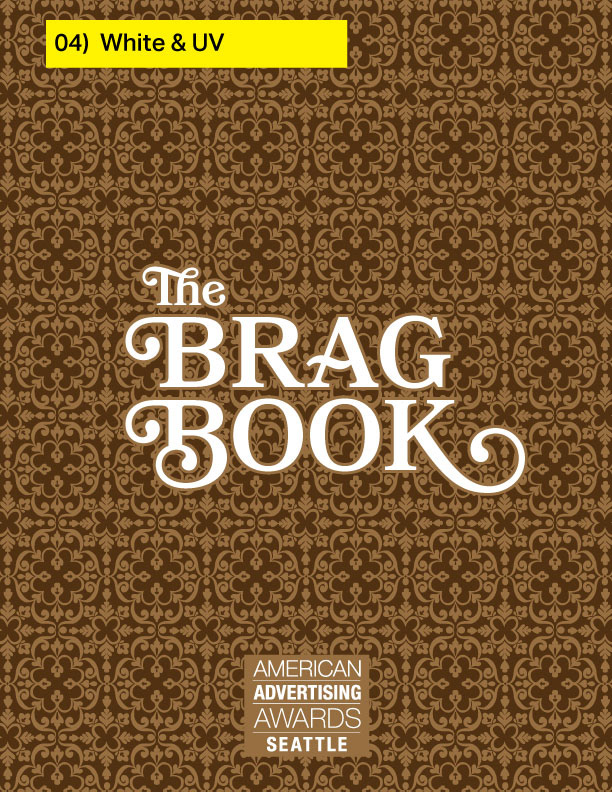 This is the next to final version of the book. Once we found out we could use a metalic paper, the committee wanted to go that way. After consulting with Brandon and Greg Tranum from Print NW to figure out how the paper would take different inks I constructed the following series so that Greg could take it back to Print NW and explain what we wanted to do - how many passes, etc. I should mention that Print NW is a long time sponsor of the American Advertising Awards Seattle. It's their donation of the printing that allows us to do all this crazy awesome stuff. We weren't able to do the extra layer of white at the end, but aside from that, this was pretty much the process used for the final printing.