ON VACATION
identity design
This case study is a work in progress revision of a group project I worked on along with Aubrey Benasa and Julia Kimmig for Ramon Vasquez's Identity Design Class at the School of Visual Concepts.
On Vacation
is a one-of-a-kind retail store that completely reinvents itself every 4-8 weeks — from merchandise and store design to floor plan and fixtures. Part magazine, part gallery,
On Vacation
explores new themes, trends, and issues, treating its products like content.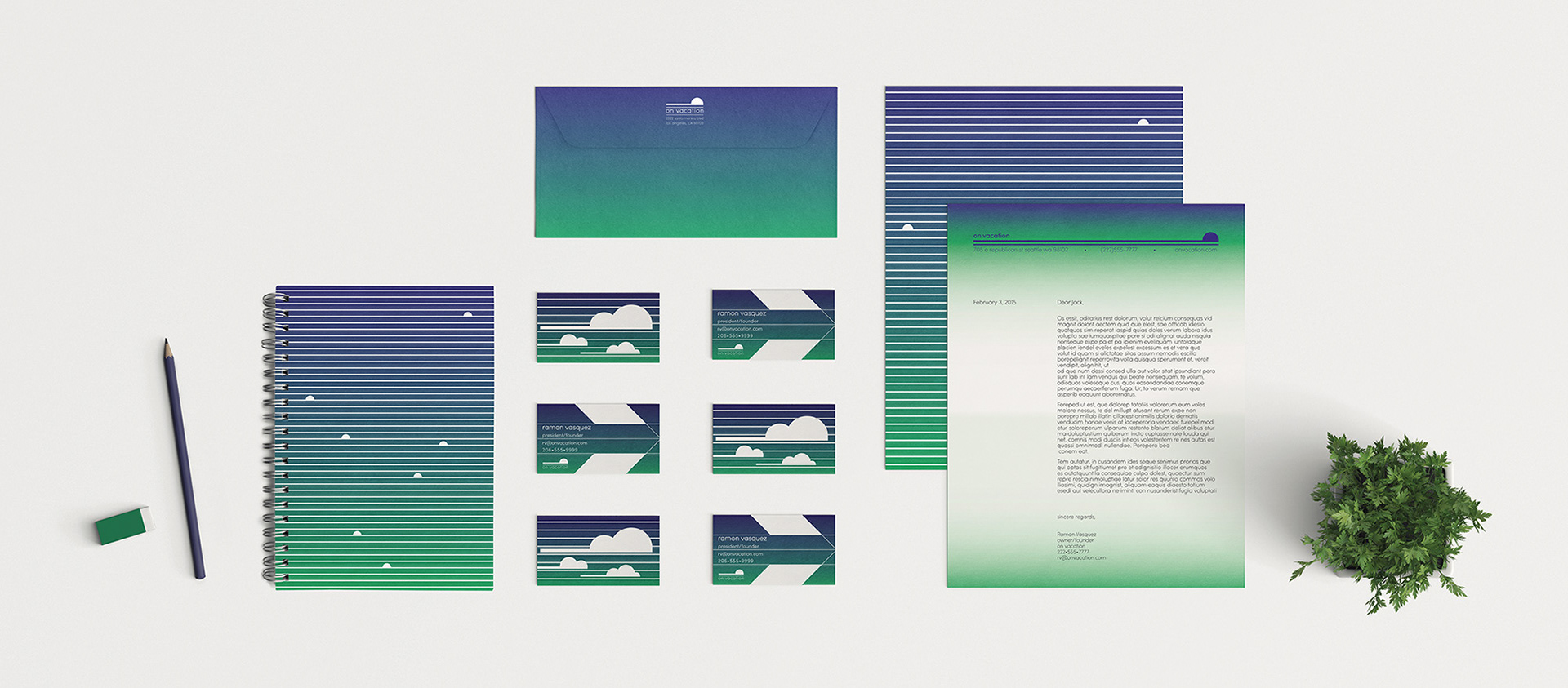 The name drives the heart of the concept.
A vacation is time set aside — from work, from routine, from the everyday — to go out and explore, to find your way.
On Vacation
is about these times and places that are in between.
On Vacation
is evocative, experimental, storied and celebrated, and always inspiring.

Cueing off the client's concept, we loved the idea that the store itself should be a destination. A visit to this place would be its own mini-vacation. Like a good book, we felt that On Vacation should transport customers to a new world. A place beyond the expected.

"Places in between" became our mantra. Just as an expert guide shares experiences off the beaten path, On Vacation offers its customers a curated experience unlike anywhere else. The romance and adventure we associate with travel often sprouts from literary sources and it seemed appropriate to adopt the pilcrow as the symbol of our endeavor.


It may be presumptuous to post process pics of a project that's still a work in progress, but here we go.