I wanted to challenge myself by creating a logo for a fictional micro-brew. After creating the "Pigboat Ales" brand I knew I wanted a submarine theme. My favorite of the bunch is this illustration of the name on the side of a cartoon sub.
This word illustration was my second favorite, but in the end I felt it too closely resembled some other iconic logos and decided to leave it behind.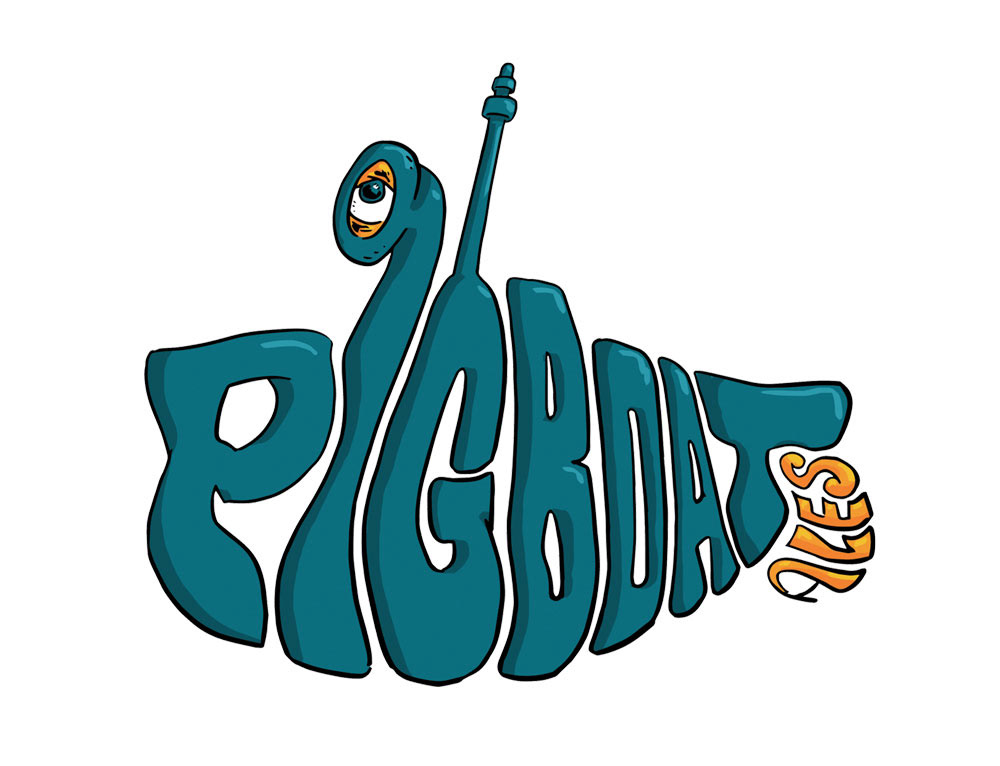 This final concept was an attempt to bring the submarine feel into a letter based logo. The advantage of this approach is that it is easily incorporated into product design. But, since this is my own fake brand and I didn't find this approach as compelling as the other two, it was left in the dust.