WILLIE'S RESERVE
packaging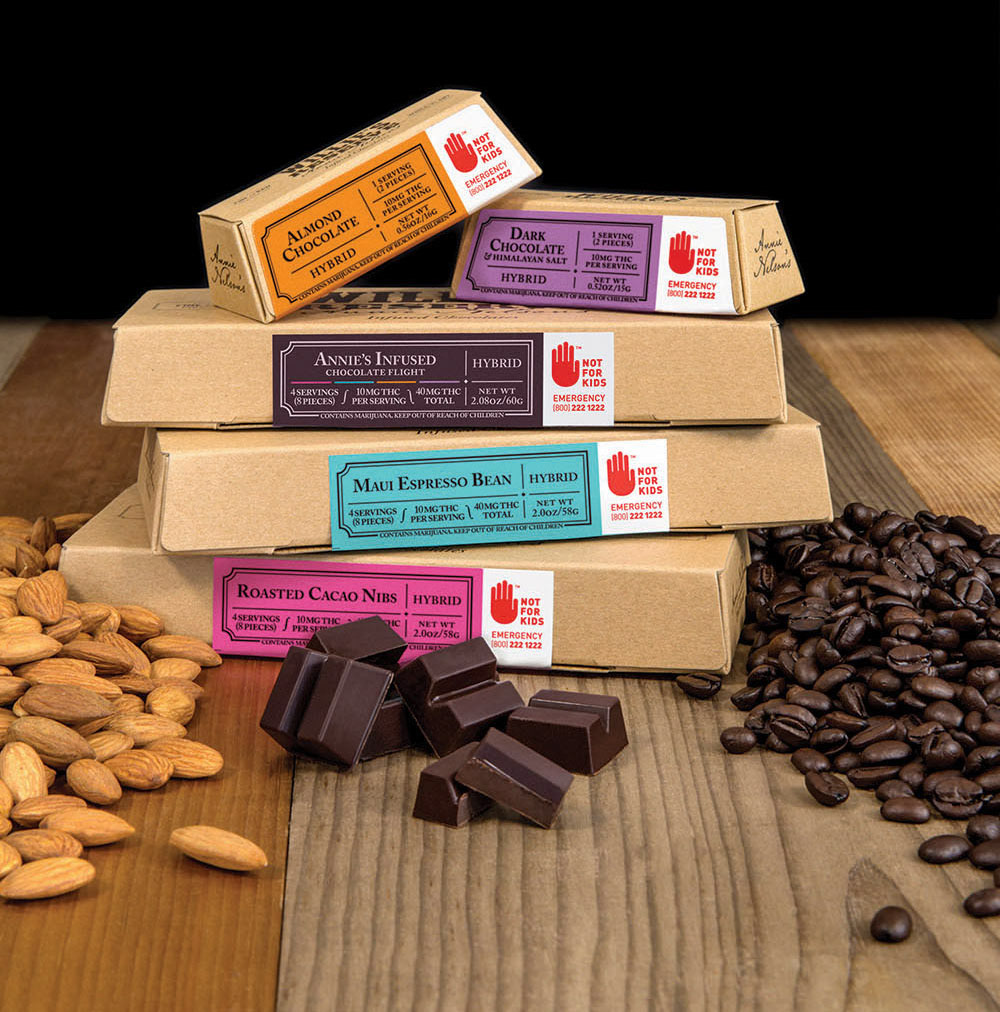 What an honor to work on Annie Nelson's Infused Chocolates, the premiere edible offering from Willie's Reserve. The recipe was developed with Annie Nelson herself, whose chocolates have earned a cult following over the years.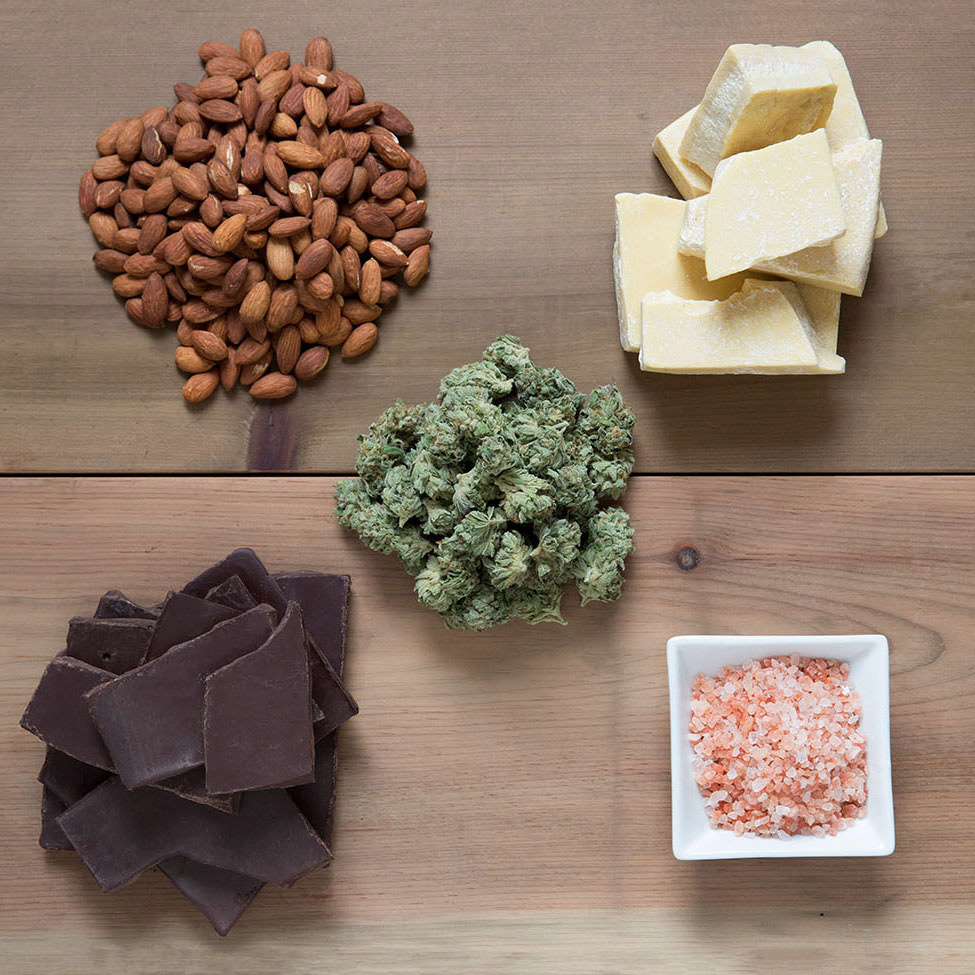 To be as inclusive as possible, Annie's chocolates are raw, vegan, gluten free, as well as sugar cane free and the cannabis flower is infused into the cocoa butter itself instead of using extracted cannabis oil (the industry norm). The chefs worked hard work to make a product both pure and shelf stable. The challenge was to honor that hard work and create a package that could stand with our main line of products and speak to the fact that this is an exceptional high end edible.
My solution began with creating a unique box with an unconventional shape that would actually interact with the consumer by blooming when opened.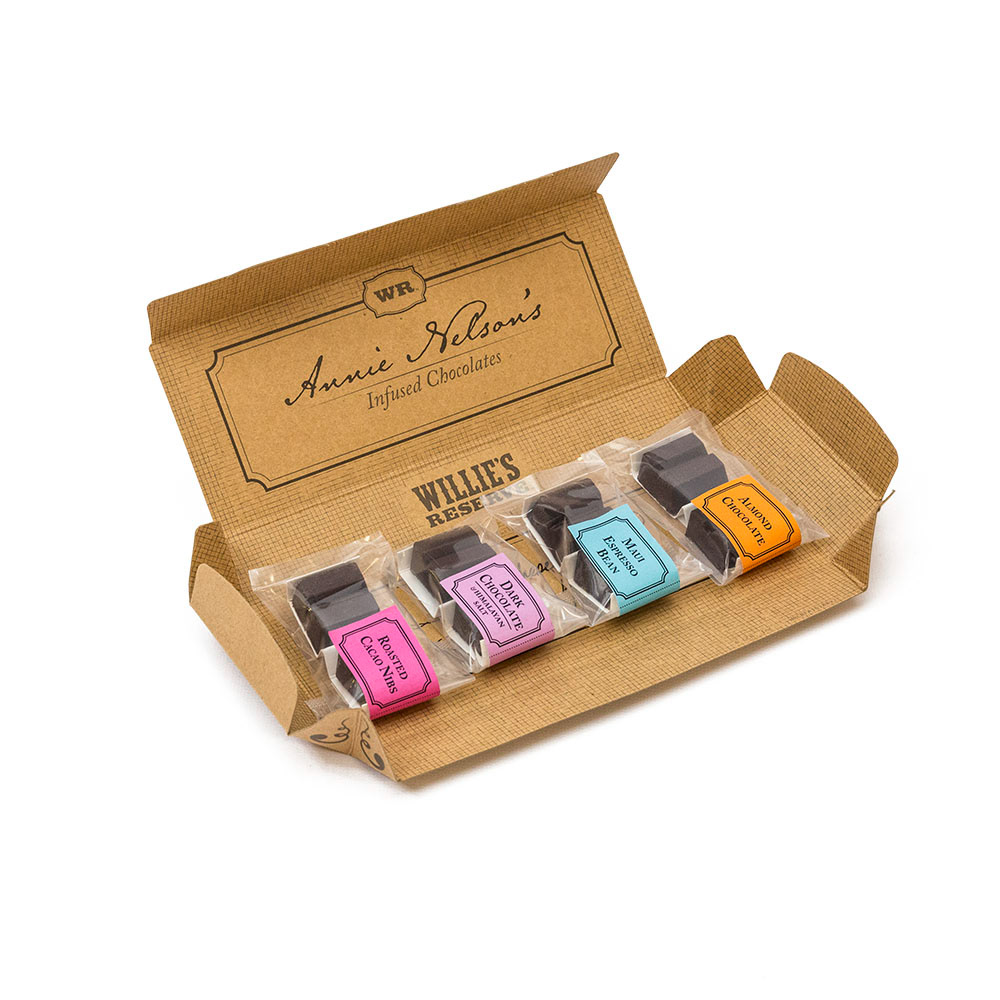 Once the box was off to the printer, the original labeling system had to be scrapped due to a change in regulations (fairly common in the cannabis industry). Luckily, our labeling system is designed to print on demand at the facility so I was able to change the die-lines to make a much larger label and buy some time to figure out a new layout system.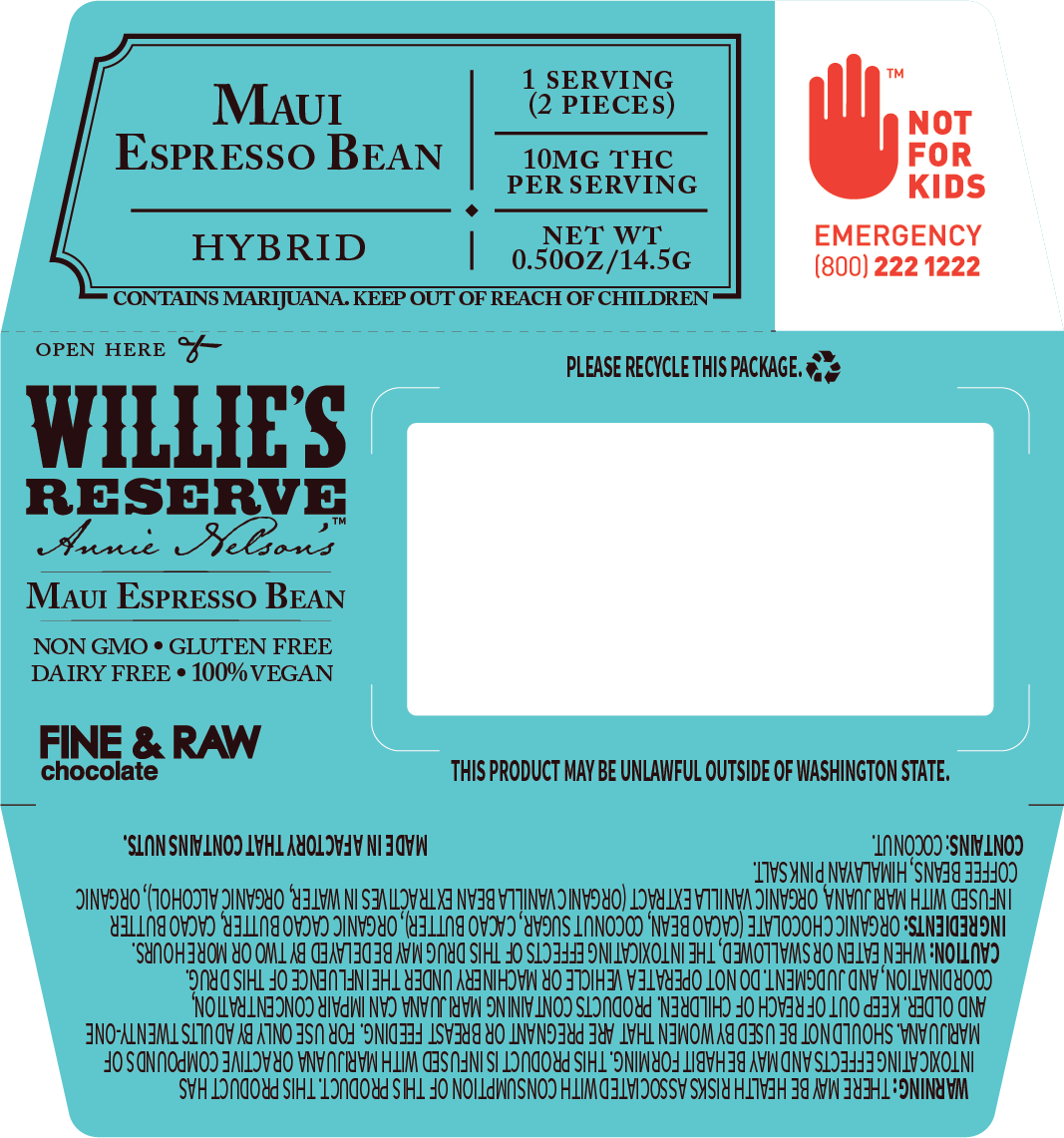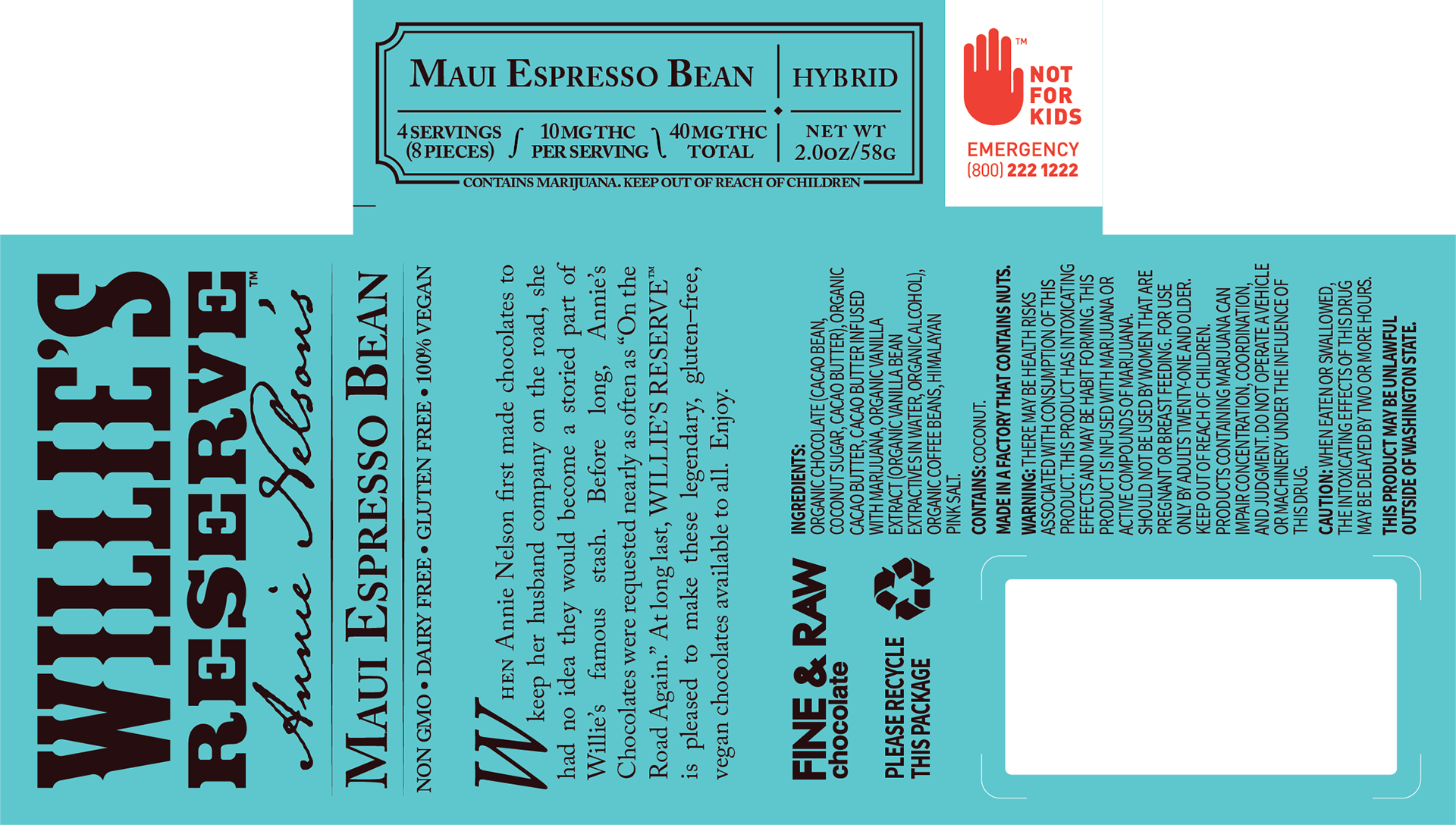 The back panel of the multi pack is special for two reasons. First, because it contains Annie's story, which I also wrote (did I mention we wear a lot of hats?). Second, because it functions as an alternate customer facing side of the package. We learned early on that some stores displayed the packaging upside down
to present the THC percentages to the consumer.
You can't control how people will use your work, but you can learn and adapt.
The label colors are inspired by the individual flavors as well as Annie Nelson's favorite vacation spot, Maui. These vibrant hues echo Annie's cheerful personality while the kraft stock maintains continuity with the mainline brand.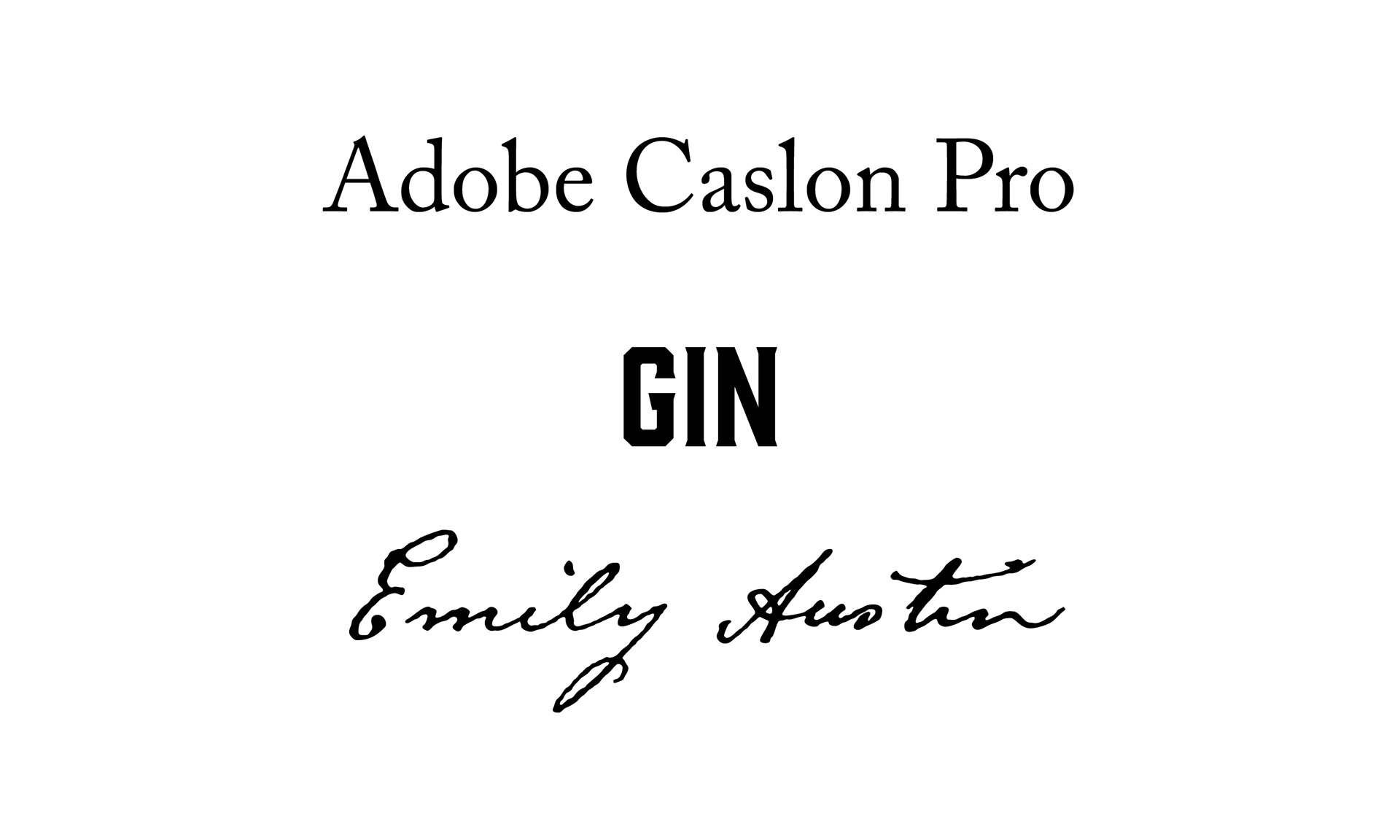 Another way I bridged Annie's Chocolates with the mainline items was to invert the usage of the brand fonts. Caslon became the elegant headline font and Gin was used to highlight the origins of the chocolate and the unique cannabis infusion method. The only new font was Emily Austin, which I used to create a new logo lockup with Annie Nelson's name below the Willie's Reserve logo. This font, based on hand written letters by Emily Austin, speaks to the unique hand made and artisanal quality of the chocolates.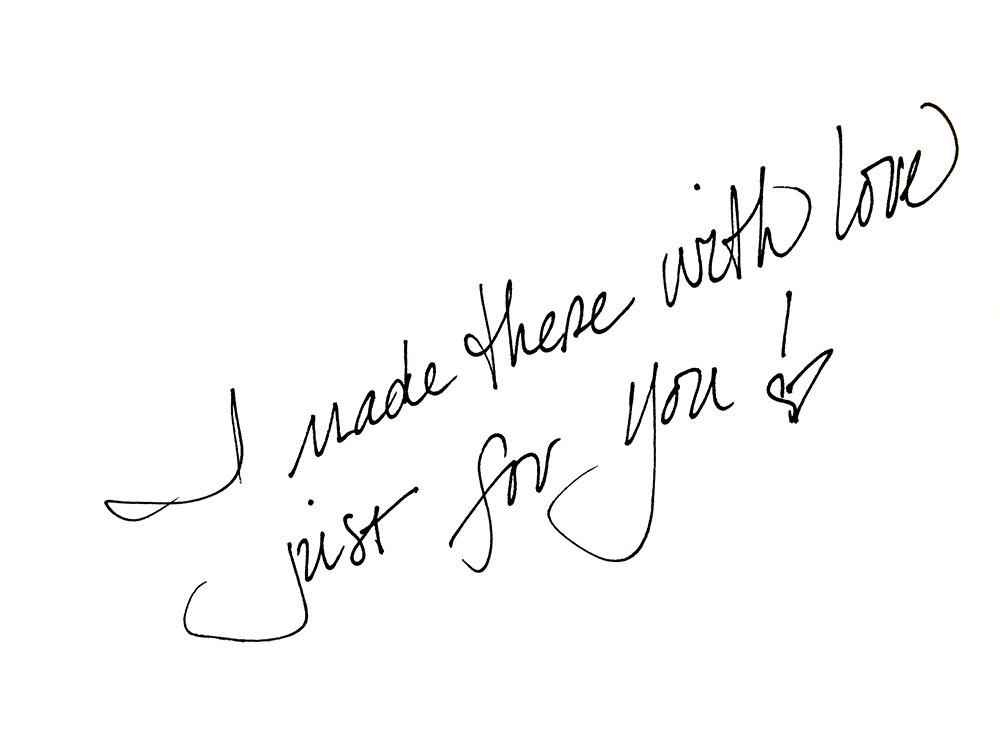 In my early concepts, I left space for a hand written note from Annie Nelson. Adorably self-conscious about her handwriting, I pushed to get her to write a little message that would be revealed when the package is opened. Her handwriting adds a beautiful personal touch that wouldn't have been improved by using a professional letterer or a hand-written font.